For me, the best past about opening presents are the stocking fillers that Santa brings me. I love receiving little mini packages, deodorant, makeup pieces etc; they're always the things that are super handy to get, and you actually tend to use them more than anything else! 
It's a tradition in my family that we always have a stocking alongside our main present, and even though me and my sisters are all grown women (!) it's still something we have even now.
This post is all about the types of gifts you can put into your stocking; from makeup and beauty, to toys and food gifts. The whole point of the stocking is that the gifts should be under £10, so that's exactly what I've done!
Make sure you check out the giveaway at the end of this post, in partnership with CLC World!
Makeup
Theoretically, you can put most High Street makeup brands in here, as a lot of the items retail for £10 or under. You don't have to go crazy; a Lipstick here or Mascara there will be appreciated by any makeup lover.
But this time of year there are some lovely limited edition gift sets that are released, that you can also include. Here are a few of my favourites:
Tanya Burr Pretty Unstoppable Palette (£9.00, Superdrug) – This is a gorgeous palette that contains 4 Eyeshadows, a blush and highlight, and a mini matte lipstick. The packaging is beautiful, and for teens just starting out with makeup, an ideal gift.

There are some lovely mini manicure sets from Tanya Burr Cosmetics, too. The Mrs Claus (£5.00) sets contains either a gorgeous deep Christmas red nail varnish, perfect for this season, or a gorgeous glittery pink for any New Years parties.
Flutter Makeup Sponge (£1.00, Superdrug) – A cute little makeup Sponge. Why spend any more for something? And let's just appreciate how cute this packaging is.

Primary Glitter Eye Cream Palette (£4.00, Primark) – I would seriously recommend you looking through Primark makeup collection for affordable stocking fillers, as everything is way under £10.00. This eyeshadow Palette is a great collection of bright eye shadow, perfect for a young teen just starting out with makeup.
Another recommendation would be their false nail sets; this santa false nails set is especially fun for this time of year, at is a complete bargain for £1.50.
Zoella Lifestyle scented candle, Gingerbread Village (£10.00, Superdrug) – Actually, any of the Zoella candles could go here, as all of them smell lovely and all are priced at £10. I just included this as it's my favourite. As a cheaper alternative to a Yankee Candle, this is a great warming gift, especially for older teens or adults. This one in particular is a special gift at Christmas, as it smells cosy and homely. Currently, all Zoella products are in a 3 for 2 offer, so I would check out some of the Beauty products too, for inexpensive stocking fillers. A personal favourite is the Wonderous Whip body moisturiser.
Happy Jackson Bath and Shower Tower Gift Set (£5.00, Superdrug) – Perfect for any bath junkies! Containing 3 bath and shower products, the selling point is the funky packaging these come in! These can be reused for any hair pins, hair ties or random nick-nacs you may have lying around your room!

Soap and Glory Take your Pink and Simply the Zest gift sets (£10.00, Boots) – For me, Soap and Glory do some of the best gift sets around. They are GORGEOUS, jam packed with products and amazing value for money. Containing some of their best sellers. This particular gift set comes with miniature versions of all their best-sellers, including their Hand Food moisturising cream. Both gift sets come in a gorgeous tin that'll look great in your bathroom cabinet.
Sanctuary spa Surprise and Enjoy (£10.00, Boots) – For the mature woman, this is a lovely luxurious gift to pamper themselves during the winter months. Each gift comes in a little cracker, and with scents of Green Lemon and Orange Blossom, and White Lily and Damask Rose, it's enough to make you feel somewhere more exotic than not-so-sunny England!
Nivea Men Cooling Shave Gift Pack (£8.50, Boots) – I don't know about the men in your life, but this stuff is like Gold Dust in my house! My Husband uses it for the obvious reasons, but is always complaining that I've used it all as a primer, so I know he'd appreciate a gift set like this.
Fashion
Primark Socks and Slippers (Prices from £2.00) – There's nothing better that new socks and slippers at Christmas time. It's probably just the thought of getting all cosy in your pyjamas and socks, sitting front of a burning fireplace with a hot chocolate and some munchies (Just me then?). Primark is the perfect place for stocking fillers; their makeup, jewellery and accessories are all under £10.00, and it's of a high quality for the price you pay.
These Bambi footlets look extremely adorable and snuggly in equal measure, and at £4.00 are a complete steal, as are these Harry Potter 'Muggle' fluffy socks at £2.50.

Red Black 2 Pack Chokers (£2.00) – Bang on trend at the moment, and 2 for the price of 1. A red and black suede material that feels luxurious will be perfect for any fashion conscious partygoers.
Red Check Scarf (£5.00) – I have one of these myself and it is a great product for the money. It's very large and is incredibly warm, perfect for these extra cold January mornings.
Terry's Chocolate Orange (£1.00, Sainsbury's) – It's just traditional to have one of these in your stocking! There's nothing more festive than chocolate orange at this time of year, and this is the ultimate snack!
Red 5 Micro Remote Control Car (£9.00, Debenhams) – Something to keep those Big Kids occupied! I know my Husband would be happy to spend a few hours on Christmas morning racing these around the living room floor, even more so when my Son is old enough to compete!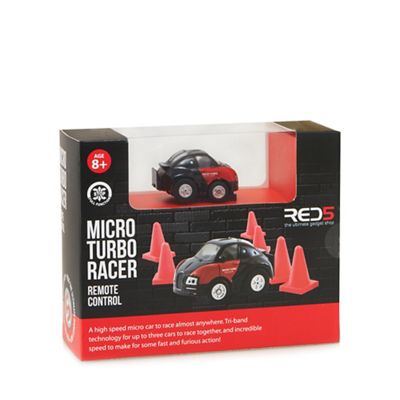 Festive Selfie Prop Kit (£5.00, River Island) – This is guaranteed to get a few laughs after everyone's had a tipple or two!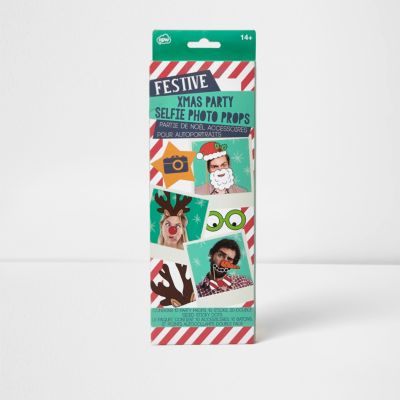 OK, onto the Giveaway!
CLC World Free Competition – Win £25 worth of vouchers to spend at the Bullring in Birmingham!
In collaboration with CLC World, we want to make sure that you treat yourself this Christmas, as well as others. We want to offer you the chance to win £25 worth of Bullring vouchers to treat yourself this holiday season. All you need to do is follow both @clcworld and @BeautyBlitzBlog on Twitter, and re-tweet the post corresponding to this giveaway. Easy!
Deadline for this is Thursday 15th December at Midnight, and is open to everyone. Winners will be announced via Twitter and notified in due course. Good luck!
With £25 to spend in the Bullring, I know for a fact those Soap and Glory Gift sets have my name written all over them! What would you buy with £25?
STANDARD TERMS AND CONDITIONS
Competition details form part of these terms and conditions.
Entry is open to residents of the UK except employees (and their families) of CLC World, its printers and agents, the suppliers of the prizes and any other companies associated with the competitions.
The entrant(s) must be aged 18 or over. Proof of identity and age may be required.
Use of a false name or address will result in disqualification.
The competition opens at 17.00 on
10.12.16 

and ends at

00.00 on 15.12.16

. Entries that are incomplete, illegible, indecipherable, duplicated or which contain profanity will not be valid and deemed void.
To enter, applicants must follow @clcworld and @beautyblitzblog on Twitter, and retweet the corresponding tweet relating to the giveaway.
All entries must be made directly by the person entering the competition.
No responsibility can be accepted for entries lost, due to computer error in transit.
The prize is as stated and comprises of one £25 gift card for the Birmingham Bullring to be awarded to one winner. The prize is not transferable to another individual and no cash or other alternatives will be offered.
Prizes are subject to availability and the prize suppliers' terms and conditions.
Prizes will be posted to the winner within 7 days of them providing their postage details.
The winner will be announced by social media on the 16th December 2016.
The promoters reserve the right to amend or alter the terms of competitions at any time and reject entries from entrants not entering into the spirit of the competition.
In the event of a prize being unavailable, the promoter reserves the right to offer an alternative prize of equal or greater value.
The winner(s) agree(s) to the use of their name, photograph and disclosure of county of residence and will co-operate with any other reasonable requests by Beauty Blitz Blog and/or CLC World, relating to any post-winning publicity.
Unless stated otherwise the winner(s) will be drawn at random from all correct entries received by the closing date stated within the promotional material 15.12.16.
Reasonable efforts will be made to contact the winner(s). If the winner(s) cannot be reached within 7 days of being notified of their win, or they are unable to comply with these terms and conditions, the Promoter reserves the right to offer the prize to the next eligible entrant drawn at random, or in the event that the promotion is being judged, the Promoter reserves the right to offer the prize to the runner(s)-up selected by the same judges.
Confirmation of the prize will be made in writing/via online correspondence to the winner(s).
Failure to respond and/or provide an address for delivery, or failure to meet the eligibility requirements may result in forfeiture of the prize.
Where applicable, the decision of the judges is final based on the criteria set out in the promotion and no correspondence will be entered over this decision.
Competitions may be modified or withdrawn at any time.