It has been SO LONG since I last did one of these posts, I thought it'd be nice to revisit an old favourite! I can't believe that November is almost over; Christmas is almost upon us and there's still so much I haven't done!
What Am I Eating?
I've been following the Slimming World diet for the past 2 months, and I have been absolutely loving their Hi-Fi bars – especially the Rocky Road ones.
What Am I Drinking?
I had my very first Gingerbread Latte the other day! It doesn't feel like Christmas until I've had one of these bad boys!
What Am I Smelling Of?
Completely OBSESSED with the Paco Rabanne Olympea perfume. I brought a large bottle recently on holiday because I've almost used up my first, and I've already asked for a second for Christmas. This is absolutely my favourite perfume of the moment!
What Am Using For Skincare?
Kiehls Midnight Recovery Oil, as standard. I'm still on the first bottle I purchased way back in June, and I've barely made a dent in it. I've also been trialing a Beauty Pie Eye cream, and The Ordinary Hyaluronic Acid 2% – blog posts will follow!
What Am I Reading?
I've been reading the second Game of Thrones books for about a month now, but I've been so busy I've barely found the time to finish it. I've actually side-lined this for Phillip Pullman's The Book of Dust: a prequel to the His Dark Materials trilogy. I've been waiting for this book for a long time, and it has not disappointed me!
What Am I Relaxing To?
At the moment, I'm not doing a whole lot of relaxing! I've been so busy with my new job that I started in September that I haven't really had 5 minutes to myself!
What Am I Wearing?
My stone coloured cape that I brought from Boohoo last year, and my woolen scarf from Next. It's been so cold here, I've practically lived in it!
What Am I Watching?
The second season of Stranger Things. Bloody brilliant!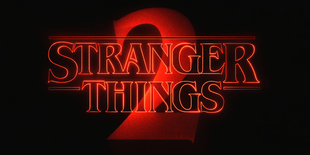 What Am I Listening To?
It has to be a good old Spotify playlist; I'm obsessed with the Throwback Thursday playlists. They update it weekly, so I'm always coming across much-loved but long forgotten songs.
Where Am I Visiting?
I've just got back from a week in Ibiza with my family; was great to have some time together and relax!
It's almost Christmas! Make sure you stay tuned for my attempt at Blogmas!